Cathy Bristol –  Baptist Mid-Missions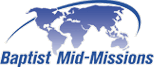 Catherine Bristol, Missionary Nurse with Baptist Mid-Missions
Catherine Bristol joined Baptist Mid-Mission in 1973 and began her missionary career in Liberia, West Africa in 1976. She was assigned to a missionary clinic, Yila Health Center, in a very rural part of Liberia. She enjoyed her work in this small community for 18 years until a long and bloody civil war made it impossible for her to return to Liberia.
After much prayer, Cathy accepted the call to Ghana, West Africa where Baptist Mid-Missions wanted to start a medical ministry in the north of the country. She arrived in Ghana in 1994. The medical facility and housing for staff was constructed in 1995 and the clinic began operation in December of 1995. Samuel Seidu Memorial Health Center is located in the village of Baayiri. This is north east of the regional capitol of Wa–where Baptist Mid-Missions has a missionary station and a Bible College. As in Liberia, the facility in Baayiri was an outpatient clinic. Cathy had to set up the clinic facility to see patients, and trained the first staff to assist her in seeing and treating clients that came to the clinic. Cathy notes that she was told–and soon saw the truth in the statement–the clinic was the "third choice": first, folks would go to a soothsayer or local practitioner; second, they would look for medicine at the open air market (where all kinds of medicine was sold); and then third, when the person was still ill they would then make their way to clinic. It was necessary to establish a relationship with the people of the community and gain their trust. Samuel Seidu Memorial was the only medical facility in the area and overtime its reputation grew as people found they received good, appropriate, and compassionate care.
Cathy returned to the States in June, 2016 for a long overdue furlough. She left the clinic operation in the hands of a local committee composed of 3 Christian Ghanaian medical professionals and the Samuel Seidu Memorial Health Center administrator. Two workers, some of the first ones she trained are still actively involved in this ministry: Simon Sungdong who is a nursing assistant, a lab technician, and the dispenser, and Pastor David Sabogu, the administrator and financial officer. At the time she returned to the States, the clinic was seeing clients for a variety of ailments on a daily basis, had a working lab facility, was providing delivery services on site, and a Ghanaian Christian doctor had volunteered his time to see patients one day every other week. There was also a working loan fund for employees and a medical scholarship fund for Christian young people wishing to train in the medical field.
Cathy retired from active service with Baptist Mid-Missions in June, 2017. She is currently living in Michigan and still in contact with her dear co-workers at the clinic in Baayiri, Upper West Region of Ghana.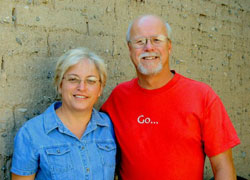 Jim and Peggy Warren
Broken Hearts Ministries
Broken Hearts Ministries is a multifaceted, non-denominational, evangelical ministry. Our primary focus is on the impoverished people of Juarez, Mexico. While recognizing our call to help reach these communities with the gospel of Jesus Christ, we see that it is necessary to provide help with their physical needs in order to break the almost hopeless bondage of poverty in their lives.
You may remember we had asked for prayer for a friend and neighbor named Lupita. She had breast cancer and was undergoing chemotherapy. The disease continued to advance and a couple days ago she passed away. She suffered a lot. The medical system here is severely lacking and when it comes to cancer treatment it's really bad. Lupita was a real joy to meet and get to know. She always smiled even though you could easily see her pain. She loved the Lord and encouraged her husband to seek God. I had invited him to our men's study a few times and one night he just showed up at our home to tell me he wanted to attend and learn more about God. When Lupita died he came to our house to talk to me. He understood very well that his wife went to be with her Lord. He wants to continue to grow in his new faith and is encouraging his daughters to do the same. They have 2 girls. Vanesa, 18, and Lindsy 13. Her funeral was Wednesday. She had a lot of friends who admired her. She was a great testimony to God's goodness in spite of her trials. And God used this hard time to bring Luis to faith. Please pray for their needs. Their house has a couple rooms that are not complete and they need the bedrooms for the girls. Pray for them to find peace in Christ.
You'll also remember we prayed for our friend Jorge. He was struggling with health issues which affected his ability to work at the job he had. He finally found a better job. He studied and acquired his commercial driver's license and now drives tow truck for a company in Juarez. So things are better for them but they continue to struggle a little in providing enough house for them and their 3 teenage daughters. We'll be helping them with an addition on the house with visiting groups this summer.
Raul and Lidia are enjoying their house. They have been having people over for Bible studies or just to visit. It's great having them next door.
Peggy and I have had the chance to spend time with our sons and families. Erich and Michelle are back from Russia and living in the Houston area again.
Vero's daughter, Eunice, is going to have her baby any day now. They are of course excited about that.
All the staff have been doing a great job in on-going ministries. The women's bible study continues to be a strong outreach and teaching opportunity with several of the ladies taking on responsibility to prepare together and lead the study each week. The Men's study continues also to be a great outreach and fellowship. We have a number of new men attending including some teenage boys.
Our students are all looking forward to summer break. This year we have 7 high school graduates and 9 junior high graduates student sponsor program. Some of the high school grads are planning to continue on to college.
We have a group of 18 people coming from Marshalltown Iowa in a week. They will be doing a vacation bible school in our ministry area plus helping us with a variety of construction projects. A week after they leave a group of 9 youth and their youth pastor and his wife from Platteville Wisconsin are coming to work on construction projects.
Please pray for safety and great ministry opportunities.

Carol Skold
Praise that Carol is adjusting well to retirement (retired Nurse) living in Sebring, Florida, seeking to let God fill each day as He desires. She is continuing a ministry of encouragement. Recently, she visited a friend who was deeply grieving his wife, who lay dying beside him. He opened his heart to Carol and told her about his faith in God, his 4 nearly adult children, and how he was going to need to be strong for them. Praise also for the ongoing relationship with so many faithful prayer and financial partners. Pray for her as she continues her "encouragement ministries" by visiting SIM retirees living in the village as well as in facilities, also making contact with unsaved people in those facilities. Pray as she visits church folks, and for her anticipated ministry in a local hospice to which she has applied. She is also in need of prayer for herself as she is trying to cope with her own health issues.
Brent and Ruth Hamoud

The Hamouds have a history with Kids Alive that goes back many decades. Brent's maternal grandparents, Leonard and Lois Swenson, served with Kids Alive in Beirut, Lebanon for 35 years and his father, Jed, spent 13 years as a boy at Dar El Awlad. In 2007, Brent, originally from Minneapolis Minnesota, began serving with Kids Alive in Lebanon. Ruth was born into the Dar El Awlad family as well. Her parents, Simon and Nabila Salibi, were longtime Kids Alive staff members and Ruth spent her first 12 years growing up at the ministry site. In 2012 she returned to Dar El Awlad after marrying Brent! Brent is the Older Boys' Supervisor for the residential teenagers in addition to serving on the Leadership Committee, supporting the New Horizons Center, and trying to be as useful to the ministry as possible. Ruth is a full-time Special Education teacher at the Beirut Baptist School and contributes to many aspects of Dar El Awlad when she's not in the classroom.The Hamouds have a passion for serving children in Lebanon and are proud to be products of the powerful, life-transforming ministry of Kids Alive Lebanon. They hope to see many lives blessed by this special community. In their free time, Ruth and Brent enjoy spending time with family and friends, working on house projects, and discovering the wonderful sites of Beirut. We also thank God for the new addition to our family: Yasmine Joy Hamoud, born February 2.
Please pray for Brent and Ruth as they face the unending bombardment of misery and war upon their people and their neighbors.
News from Brent, June 2017:
New Book: "Strangers in the Kingdom"
I am very excited to share that I have co-authored the recently published book, "Strangers in the Kingdom."* The book is a nuanced exploration of biblical, theological and the practical aspects of ministering to our world's growing global displacement crisis.  Rupen Das and I have wrestled for years with the dilemmas facing refugee, migrants and stateless individuals (and those who host them) and have both found great resource in the scriptures to guide our hearts and minds in how we should respond to individuals facing this tragedy.  In many ways this book reveals the heart of what we do at Kids Alive Lebanon and why we consider it so important.  At the same time it provides insight into how you can engage the displaced within your own context.
"Strangers in the Kingdom" is a meaningful book for a number of reasons.  Firstly, it is my first experience in writing a book and becoming a published author.  Secondly, it speaks directly to a tragic situation facing many people that I love and care deeply about; it helps us understand their suffering and shows how we can share a gospel of hope.  Thirdly, it presents the spirit and inspiration driving many Christ followers across the Middle East who have been faithfully serving the displaced by demonstrating the character of the kingdom.  Finally, it is the fruit of the prayer and support that you have blessed me with over the past decade.  In the book's author's acknowledgements section I had the chance to express my gratitude to those who helped make this book possible.  You were in my mind when I shared, "I also extend heartfelt thanks to the partner churches, family members, and friends who allow me to dedicate my time and energy to creating places of belonging for at-risk children and youth in Lebanon."  Thank your for the generous ways you support us.  I do hope you will realize that you have a personal investment in this book and all that we do in Lebanon.
Study-Time Supervision
Studying is not any child's favorite activity (usually), but is is one of the most important activities to commit to.  Each school day I supervise a dozen or so of our 4th-8th graders for a 2 hour study-time session. It's not exactly tutoring but more promoting a focused time and space for individual studies.  I play the role of keeping boys on task, checking that they are doing their work and providing the resources needed for homework and projects.
Academic performance is one area where our boys show serious weakness.  Many of the emotional issues they carry in their lives negatively impacts their learning, and it is an ongoing challenge to keep them striving towards their full potential.  It doesn't help that the Lebanese school system is extremely demanding with many school and government exams.  Please pray for our children and their academics, and pray that the DEA team can help push our kids firmly and effectively in their school progress.
         Lonnie and Debbie Smith

Lonnie and Debbie Smith are serving with EFCA Reachglobal in Marseilles, France. They are involved with church planting. The Smiths are sharing the gospel of Jesus Christ in a culture that is becoming increasingly atheistic.
Jim and Carolyn Fasold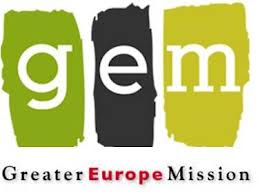 After two years of church planting followed by 32 years of theological training, Jim and Carolyn are involved full-time in Barcelona, Spain counseling and mentoring graduates in the ministry, serving as conference speakers for pastors and missionaries in various European countries and serving as consultants for seminaries outside of Spain. Their goal is to counsel and mentor men and women in the ministry and minister to members of Spanish churches through retreats, conferences and the writing of books on key subjects.
Jim's new book on hermeneutics for the Spanish-speaking world, is enabling an even broader ministry. Over 3000 copies have been distributed to Spanish speaking pastors and lay workers at no cost to them thanks to the support of the Fasold's sponsors. Jim is scheduled to make presentations about his new book at a conference in Florida and has been asked to revise and update a prior book he wrote.
        Paul and Kathy Baum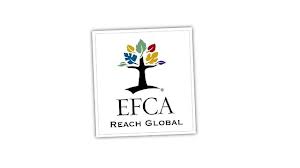 Paul and Kathy minister through evangelism and church planting among the 2.6 million Turkish speaking immigrants in Germany.  Although they have been in Germany since 1987, this is still a pioneer ministry as they are the only full-time missionaries among Turks.  They offer a variety of seminars, English courses, German courses and homework help to make contacts with Turks.
Paul and Kathy need our prayers for wisdom and strength and healing as their workload has increased (in a good way) but their allergies are flaring up causing great discomfort. Please visit the church to learn more about their ministry.